The 3 Best Custom Drink Displays to Build Your Client's Trust in 2019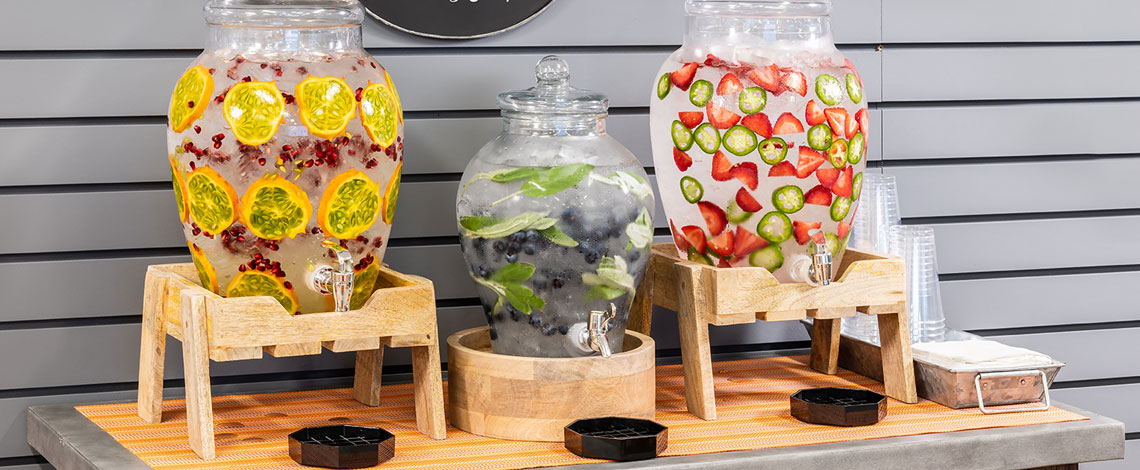 There is no substitute for a great first impression and custom beverage concepts are quickly becoming the initial identifier for what sets your business apart. Your organization may be tempted to skimp on the cost of first impressions, but consider the consequences of lost opportunity for your customer's lifetime value. When your potential client walks through your front doors, they are forming their opinion quickly. Are they greeted with hospitality and a peaceful refreshment station to put them at ease? Is your waiting area intentionally inviting and considerate of your client's senses, especially their thirst and visual congruence for a beverage display that appeals to the eyes? It may sound superfluous but your refreshment station unconsciously communicates the trustworthiness of the services you provide. I know what you're thinking. Who cares what beverage dispensers we use in our business' waiting area? How does a drink display in my waiting room or meeting space have anything to do with earning my client's business?
I'm glad you asked.
Think about it. The journey your potential customer takes towards a transaction with you begins in the space just beyond your front door. Psychologists tell us first impressions are formed within seven seconds of entering an establishment, mostly based on how we encounter an environment. What's even more important is that our first impressions do not change—whether good or bad—because we trust our gut instinct, and connect your space to our intuitive preferences. Catch the significance here because your future client's trust is being affected before they've ever met you. While waiting in your lobby, office, or reception area, your future customer's mind can be powerfully influenced; and you have an opportunity to intentionally design your client's trust by making a great first impression.
Okay, we get it, which 3 custom beverage display images are best for building client's trust in 2019?
First (pun intended), we have scoured hundreds of images and videos on pinterest, social media, and beverage display concept websites, like drinkdisplays.com, to narrow down the 5 best custom drink display ideas for your business—to build client trust in 2019. These ideas are specifically chosen for psychological triggers in building a great first impression, and do not include point of sale displays, entertaining drink displays, retail display or pop displays. To be clear, we love all the aforementioned displays, but we are specifically talking about the best drink dispensers, beverage displays and refreshment station designs for making a great first impression in 2019. These beverage concepts have been chosen for key trust building assets: visual appeal, hospitable welcome, ease of use, complimentary refreshment, and low-maintenance; for simplicity and upkeep.
---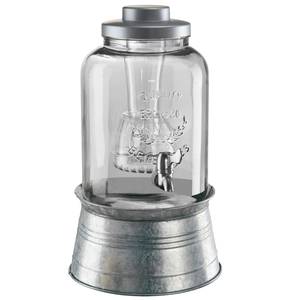 1. The Old-Fashioned 2 Gallon Masonware Drink Dispenser
This vintage drink display is a clear glass dispenser with an easy-to-use spout allowing for self-service. The classic and comforting galvanized stand lifts the transparent dispenser, suggesting you provide neighborly drinkware, like county fair drinking jars, that say "stay-as-long-you-like" and "here's to a new friendship."
---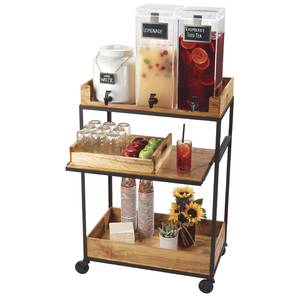 This easily portable wooden beverage display on casters flows seamlessly with a wide variety of environments to create an organic refreshment station. The 3 reclaimed wood shelves open possibilities for an all-in-one display — including tumblers, assorted drinks and styled-accoutrements. This wooden beverage concept simplifies service and transportation without the mess, and invites space for flavorful drink add-ons and easy clean up.
---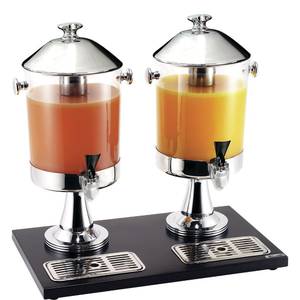 3. The Kinox Dual Ice Chamber Beverage Dispenser
This modern drink display idea has a polished stainless base and lids designed for impact resistance. The dual chamber drink dispensers each hold up to 7 liters of chilled refreshments which stay cold all day because of specially designed ice cores. Drip trays communicate tidiness while the modern design quickly compliments elegant environments perfect for sleek glass drinkware.
---
Listen, it is never too late to make a great first impression. Your business will always be thirsty if you remain indifferent about the importance of building trust with your potential clients by filling their cup, even before they meet you. The most direct route to positively influence others is a visually pleasing, simple to maintain, custom beverage concept and drink display for your hospitality entrance area. Set yourself up for success by building equity through your business's environment and first impression management. Don't cut corners on the cost of customer acquisition; nurture your customer's lifetime value by complimenting their senses with custom drink dispensers that quench their thirst, aesthetically and tangibly. And let us know what you think of our choices for The 3 Best Custom Drink Displays to Build Your Client's Trust in 2019.